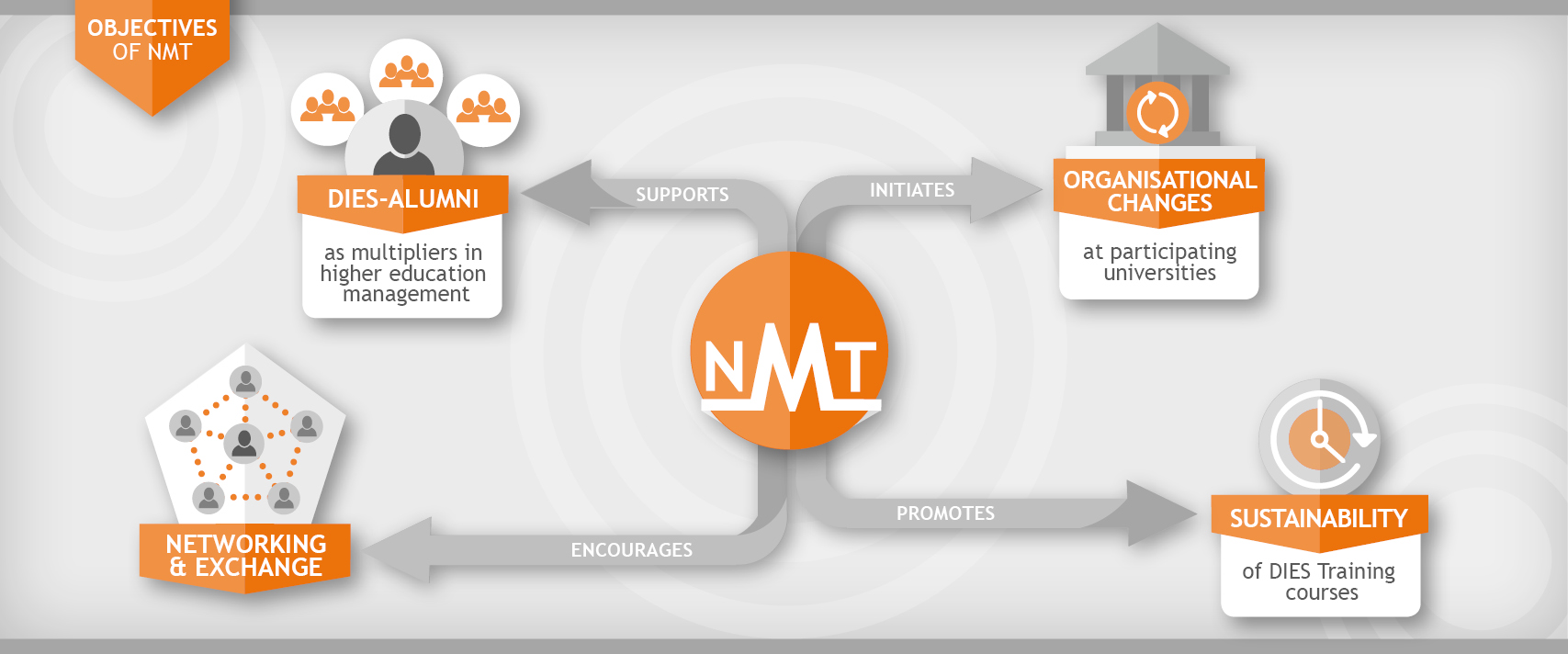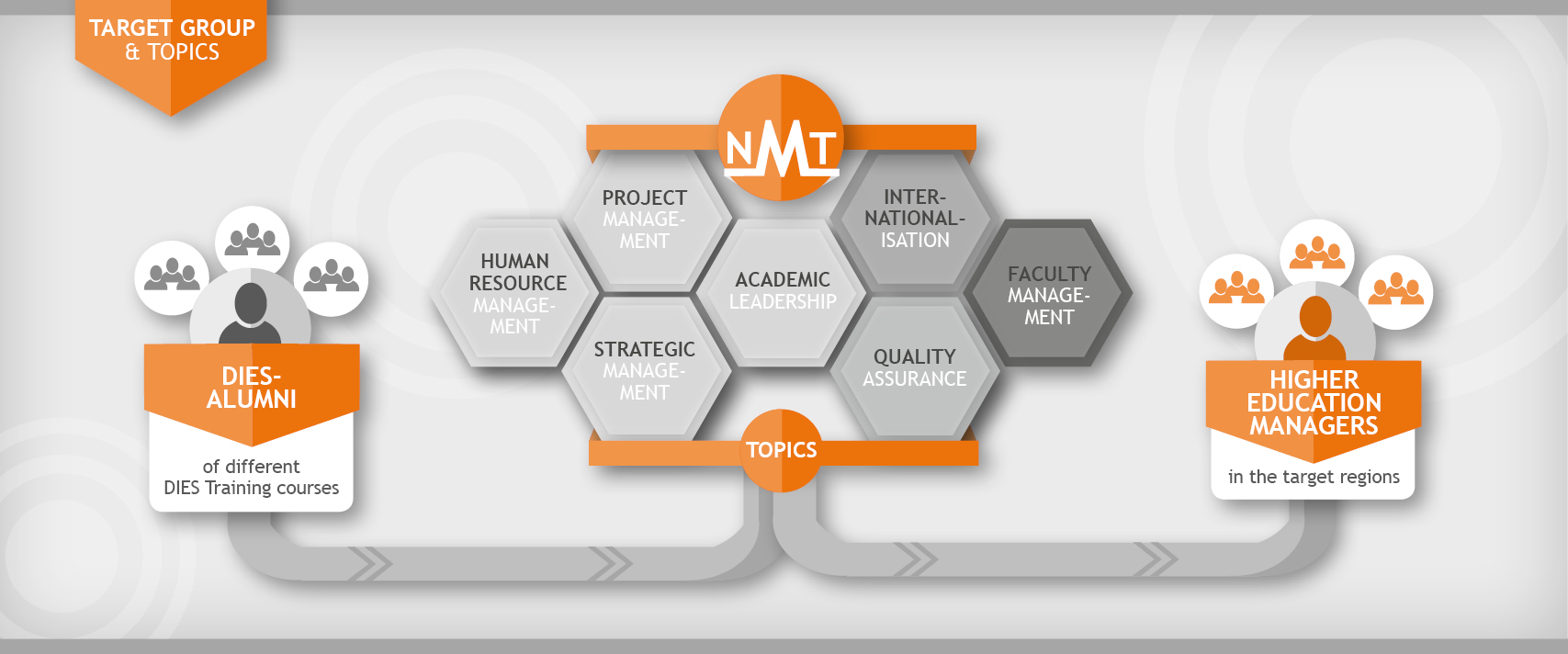 DIES National Multiplication Trainings (NMT) is one of the training courses under the DIES programme with the aim to strengthen DIES alumni in their roles as multipliers in the field of higher education management and to promote the sustainability of DIES trainings. It is jointly initiated by the German Academic Exchange Service (DAAD) and the German Rectors' Conference (HRK) with funding from the German Federal Ministry for Economic Development and Cooperation (BMZ).
Under the DIES NMT programme, DIES alumni are encouraged to submit joint training proposals on topics in higher education management such as
Faculty Management

Project Management, Strategic Management & Academic Leadership, Human Resource Management

Quality Assurance including Curriculum Development and/or

Internationalisation
The selected DIES alumni groups will implement the trainings in their home country or in the region. The target group of their trainings are higher education managers or academics who have NOT yet taken part in a DIES training.
DIES NMT programme is centrally coordinated by the Centre for Quality Development (ZfQ), University of Potsdam. Any questions related to the programme can be addressed to nmt@uni-potsdam.de or by phone at +49-331-977-1520.
NMT Information Flyer can be downloaded here.