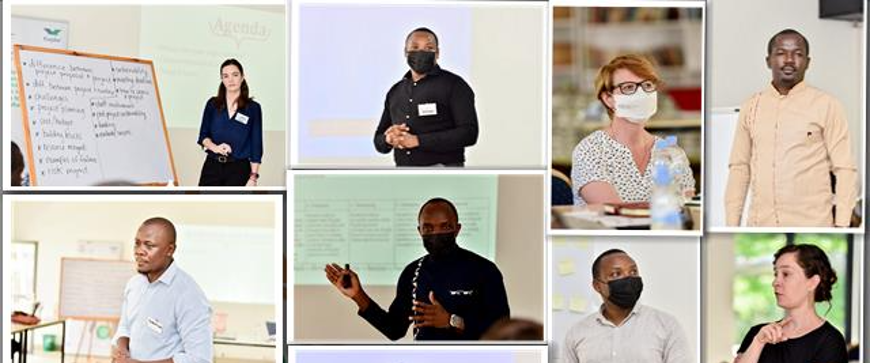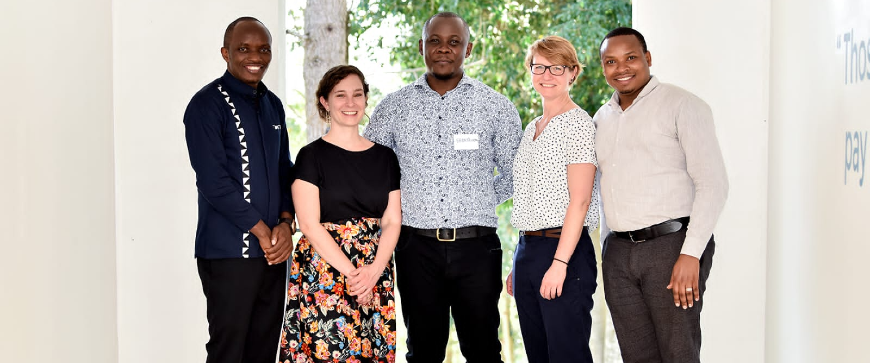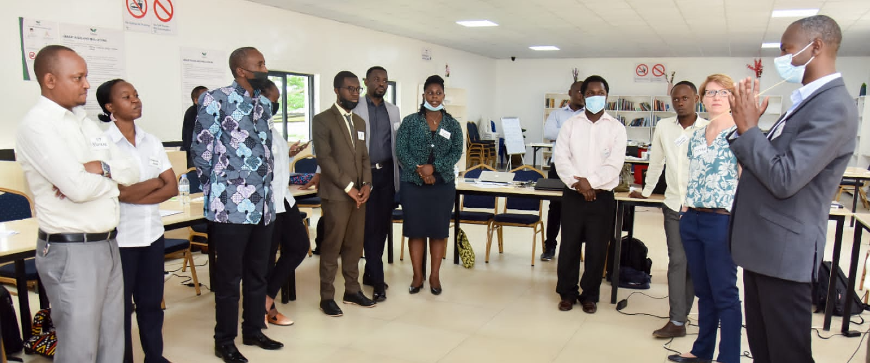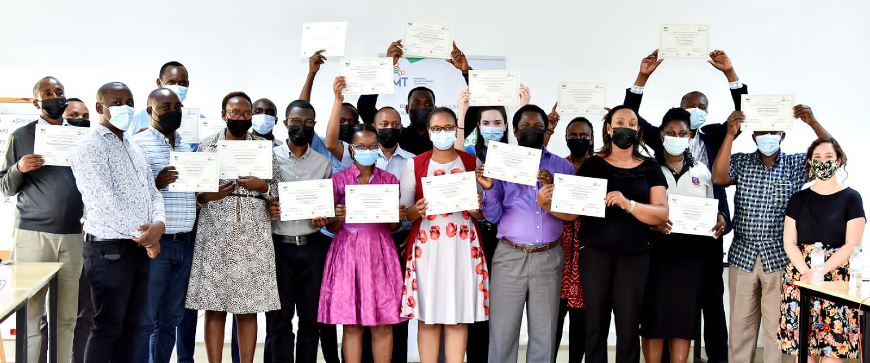 National Multiplication Training Programme-Rwanda (NMTP): Project Management and Curriculum Development in Higher Education Institutions in Rwanda Amidst Emergency Situations
About the training:
The global environment is changing rapidly and so also the nature of teaching, learning, research, community engagement and service. Adaptive institutions of higher learning are constantly challenged to proactively respond to shifting global trends, proliferation of disruptive technologies and changing graduates' and employers' expectations. In environments where the quality of higher education is being questioned in terms of its relevance and depth, traditional approaches to pedagogy and andragogy are increasingly challenged as competition increases in the global higher education industry. The goal of the training is to create a new momentum among managers/leaders in higher education institutions (HEIs) in order to improve the quality of education in the East African region.
The National Multiplication Training Programme 2022 has attracted a diversity of participants working in various capacities in their respective institutions. The participants are drawn from academic and administration/management divisions of different universities in Rwanda. In total, 20 participants will be part of the first face-to-face NMT workshop. The selection of the participants is also all inclusive as gender diversity is reflected in the number of those in attendance. Participants will reflect on the current status of curriculum design and implementation practices among HEIs (including the trends, impacts and challenges) as well as share experiences, and best practices.
The joint Dialogue on Innovative Higher Education Strategies (DIES) of the German Academic Exchange Service (DAAD) and the German Rectors' Conference (HRK), together with the University of Potsdam in Germany and Kepler Rwanda are jointly organizing the National Multiplication Training Programme-2022 in Rwanda. This is the first ever DIES National Multiplication Training Programme to be held in Rwanda. This training therefore seeks to support managers in higher education institutions (HEIs) to successfully tackle everyday challenges. The programme brings together topics from; Project Management, Curriculum Development, and Human Resource Management.
The programme is designed to support participants to acquire key competencies by carrying out practical change projects. The participants will be required to design and submit a project that will support their institutions that relates to the training topics. The project should be linked to the strategic objectives of their respective higher education institutions and the department they work in. The training will be conducted based on real projects and case studies derived from the particular job situation of the participants. Thus, it is expected to bring in personal experience and to share this knowledge with the group. High personal motivation, willingness to get actively involved during the online and contact phases, and excellent English language skills are essential for the successful completion of this program.
National Multiplication Training Programme-Rwanda has been designed by a team of international and local experts, the majority of whom have worked in the Rwandan education system for many years. As a result, the content of our course is highly relevant to the local context. It uses case studies (change projects) from Rwanda and elsewhere in East Africa, and focuses on skills that are highly in demand in the higher education industry. The project management, curriculum development and human resources management skills our participants learn will be assessed mainly by the change projects tasks that replicate real-life scenarios that participants face in the line of duty. Finally, the course will be taught by trainers and experts who are well trained and experienced, and understand the challenges and opportunities of the higher education industry.
Overall, NMT Rwanda is committed to educating a base of skilled managers as well as training team who are pedagogically skilled for our training course. If we are successful, our participants will be upwardly mobile and able to successfully tackle everyday challenges in line of duty while also contributing and helping to create and grow the higher education industry. We look forward to continuing to contribute to the vibrant higher education ecosystem across Africa in order to fulfill the inspiring goals the region has set for itself.
Expected learning outcomes:
By the end of the training course the participants are expected to be able to:
Participants will be able to describe the elements of effective project management at higher education institutions.
Participants will be able to identify the key factors that lead to success and failure of project management implementation in higher education institutions.
Participants will be able to design a feasible and impactful project management plan and a timeline with milestones for the implementation of a project management system in their HEIs.
Participants will be able to evaluate and align the legal framework (institutional, regulatory and reporting requirements) guiding change projects of HEIs including the generally accepted and existing curriculum design and implementation policies and regulations in the preparation and maintenance of proper curricular in their HEIs in Rwanda.
Participants will be able to engage the key stakeholders in preparation and maintenance of a management plan that meets the needs of all involved parties in their institutions.
Participants will be able to use and adapt management tools effectively to enact lasting and impactful change projects including the mechanisms for change management, and succession planning and management in their HEI's.
Participants will be able to discuss the importance and responsibility for diversity management, labor mobility and e-HRM in change management, and curriculum design and implementation at HEI's. Module Objectives.
Target group:
Deans
Managers under the faculty
Registrars (Academics)
Heads of Departments/Unit (Academics, Human Resource Management)
Directors (quality assurance, academics)
Training dates:
Workshop I; 07th March - 10th March 2022

Workshop II: 08th August - 11th August 2022
Training committee