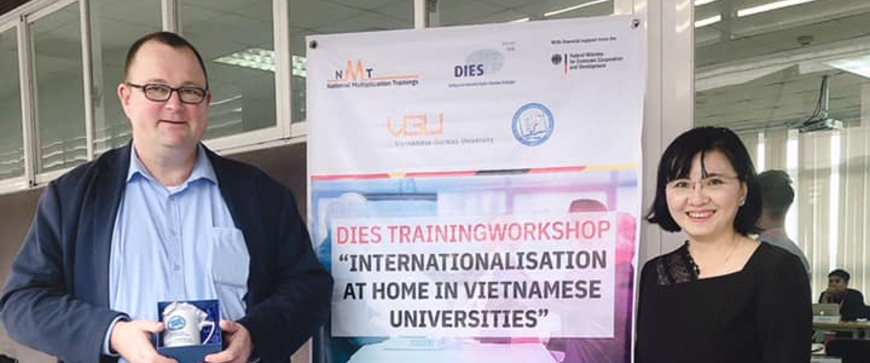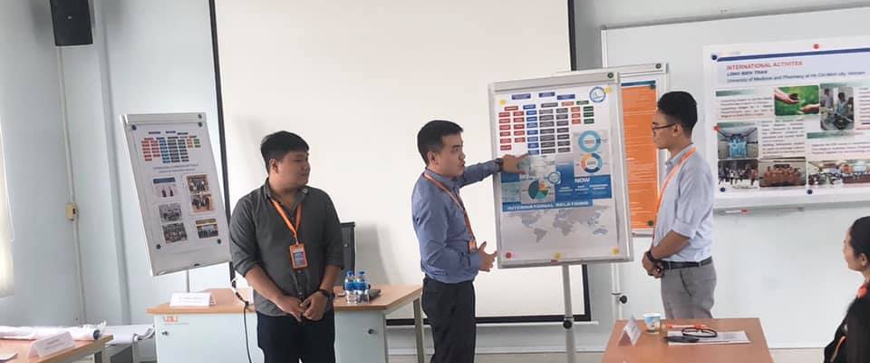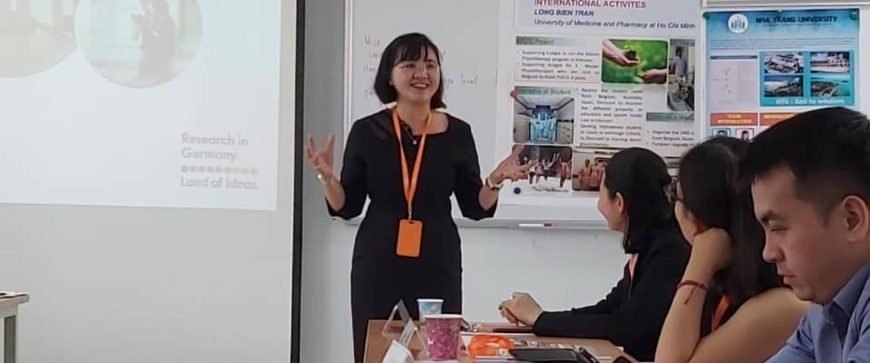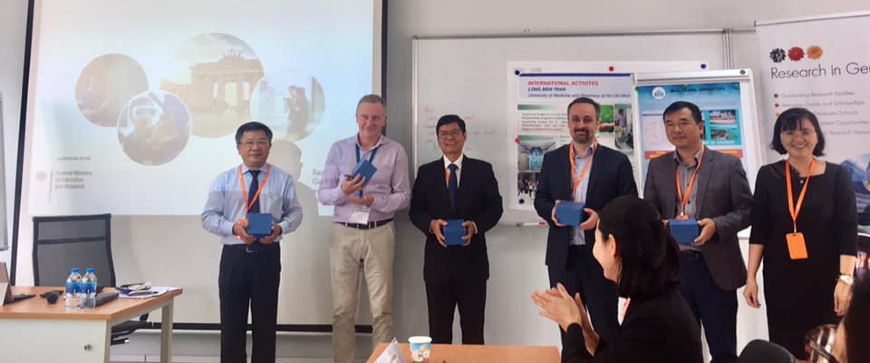 Vietnam - Development of Internationalisation at Home in Vietnamese Universities
About the training:
The training workshop aims to qualify university staff, who are both of International Office staff or higher education managers and working as coordinators in all international activities, for understanding the globalisation process and the roles of internationalisation in their own Universities.
Expected learning outcomes:
By the end of the training course the participants are expected to be able to:
Develop a full understanding of the Internationalisation at Home in the Vietnamese higher education context.
Gain experience and learn lessons on internationalisation from various universities in the region shared by the regional and local experts.
Identify common and specific challenges that the Head and staff of the International Office have been facing in the Vietnamese higher education context.
Improve their knowledge and soft-skills for working on internationalisation affairs effectively and efficiently.
Target group:
The target group for this training program is leaders and/or people who have involved in international activities in Universities from the Southern to the Center of Vietnam.
Training dates:
Workshop I: 10th December - 12th December 2019

Workshop II: 6th October - 8th October 2020 (online)
Training committee
Experts